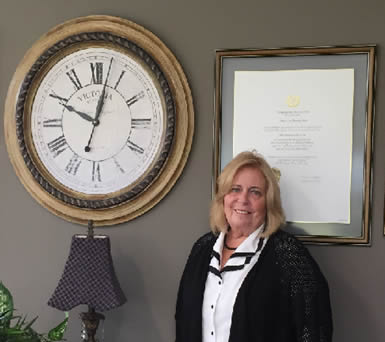 Partner Bonnie Stein, an Honor graduate of the 1994 Temple LLM in Trial Advocacy class, has accepted an invitation to share her jury trial thoughts and experiences in a presentation on "Jury Dynamics" to the current LLM class on November 9th. Remaining involved in the LLM program, Ms. Stein has volunteered her time to "give back" to the Program by teaching in the two week Boot Camps, serving as a Judge, providing presentations and lectures as well as being a resource to many LLM students and graduates.
Ms. Stein has been named as one of the Top 50 Female Attorneys in Pennsylvania as compiled by Law & Politics Media and consistently named as a "Super Lawyer". She was presented in 2012 with the Harriet M. Mims Award by the Women Lawyers Division of the Bucks County Bar Association which annually recognizes a woman lawyer who is a mentor as well as exhibiting strength, leadership and integrity.
Curtin & Heefner LLP has provided over 80 years of value-added service. The Firm's storied history ranges from the U.S. Congress to local governments, from the area's emerging businesses to some of the nation's largest corporations, banks and insurers. The Firm is prominently ranked among the top 100 in size in Pennsylvania, and its attorneys are widely recognized as among the best in the nation, providing creative problem solving, thoughtful counseling, aggressive advocacy, and the highest ethical standards. That rich history and versatility form the foundation from which Curtin & Heefner adds value today … and to which it is committed into the future.