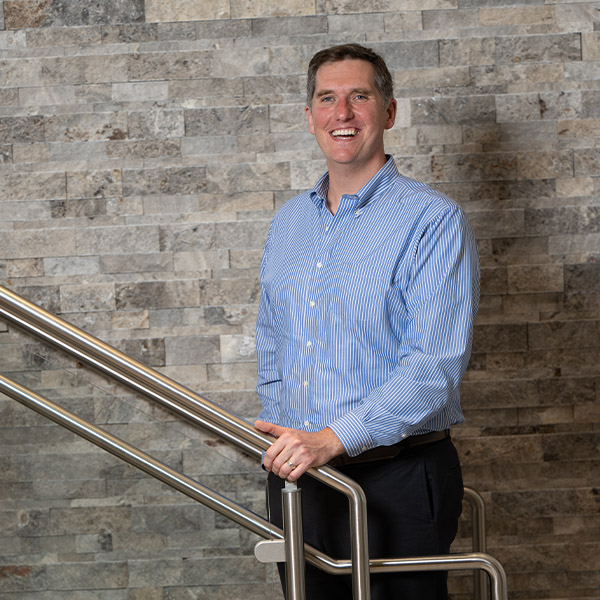 Brendan W. Flynn
Associate, Commercial Litigation, Employment & Labor Law
Bar Admissions
2016, PA
2022, NJ
U.S. District Court, Eastern District of Pennsylvania
U.S. District Court, District of New Jersey
Education
B.S., Government, United States Coast Guard Academy, 2006
J.D., magna cum laude, Catholic University of America, Columbus School of Law, 2016(Note & Comment Editor, Catholic University Law Review)
Profile
Brendan Flynn represents individuals, businesses, and other entities in a broad range of civil litigation practice areas, including business disputes, employment and civil rights litigation, and litigation related to the flooding and other environmental issues.
In 2023, Mr. Flynn successfully represented CBSD Fiar Votes, a citizens' group formed to oppose the Central Bucks School Board's attempt to gerrymander school board election regions.  In addition to being a partisan gerrymander in violation of the Pennsylvania Constitution, the Board's proposed plan also would have disenfranchised thousands of voters and violated the "one person, one vote" principle of the Fourteenth Amendment to the U.S. Constitution  Mr. Flynn and his Curtin & Heefner colleague Theresa Golding prevented the unconstitutional plan from being adopted and successfully convinced the Court to approve the Fair Votes Plan, a constitutional plan which reflects the partisan balance of the School District as a whole and will permit Central Bucks voters to vote for at least one school board member every two years.
Mr. Flynn gained extensive trial experience and a reputation for diligence and integrity during his more than five years of service as an Assistant District Attorney in Philadelphia. He rose through the ranks to the Homicide Unit, where he was responsible for the investigation, charging, and prosecution of vehicular homicides, as well as prosecuting other types of homicides and non-fatal shootings. During his time as a prosecutor, Mr. Flynn handled thousands of cases, tried eleven jury trials and hundreds of non-jury trials, motions, and preliminary hearings, and successfully prosecuted a number of serious and high-profile matters, including a hate crime against a synagogue in Northeast Philadelphia and a challenging attempted murder case in the Olney section of the City.
Prior to becoming an attorney, Mr. Flynn served locally in Bucks County as the Military and Veterans Affairs Director on the staff of U.S. Congressman Patrick J. Murphy, the first Iraq war veteran in Congress. In this capacity, Mr. Flynn played a role in finalizing the agreement to establish Washington Crossing VA National Cemetery in Upper Makefield Township.
In his free time, Mr. Flynn enjoys traveling domestically and internationally with his wife, Lara, watching baseball and football (including his Coast Guard Academy Bears football team), reading history, and riding bikes around Bucks County with his son Jackson, who attends elementary school in the Pennsbury School District.
Publications and Public Testimony
Comment, The War Powers Consultation Act: Keeping War Out of the Zone of Twilight, 64 CATH. U. L. REV. 1007 (2015), available at http://scholarship.law.edu/lawreview/vol64/iss4/10
Testimony before the Committee on Public Safety of the Council of the City of Philadelphia on vehicular hit-and-run accidents, February 24, 2021, available at https://youtu.be/sTKX0zewCCo?t=10928
Bucks County Herald:  Judge: Central Bucks must go to 3 school board voting districts in 2025, https://buckscountyherald.com/stories/judge-central-bucks-school-district-must-go-to-3-school-board-voting-districts-in-2025-election,28553
Bucks County Courier Times:  Central Bucks incoming board to investigate 11th-hour superintendent severance deal, https://www.phillyburbs.com/story/news/local/2023/11/16/central-bucks-abram-lucabaugh-superintendent-law-lame-duck-pennsylvania-school-code-severance/71594109007/
Politico / Associated Press:  Democrats who swept Moms For Liberty off school board fight superintendent's $700,000 exit deal, https://www.politico.com/news/2023/11/23/democrats-who-swept-moms-for-liberty-off-school-board-fight-superintendents-700-000-exit-deal-00128561
Charitable, Community, and Civic Involvement
U.S. Coast Guard Academy Alumni Association
Service Academy Selection Panel, Office of the U.S. Senator Bob Casey
Mentor, Bucks County Veterans Treatment Program ("Vet Court")
Truman National Security Project Defense Council
Brehon Law Society of Philadelphia